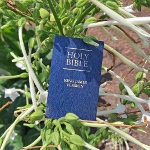 After his temple trip last week, Matthew wrote a poem (sung as an extra verse to the primary song):
I love to see the temple
I went inside today.
I did my Father's work
Tuesday, the tenth of May.
For the temple is always so great
I can't wait to go again.
As I traveled home I felt the love
from God and from these great men.
(The last line refers to those pictured in last week's photo.)
Some events of interest:
Pushing someone's car to a gas station
Watching his companion "like usual, spent several hours videochatting with his family. ...I don't see how I could talk with my family for several hours at a time, every week."
Helped an older couple move. "The lady passed out three times during the move, which is apparently normal for her."
Zone conference. " Elder Alonso, the visiting Seventy (spoke in General Conference twice) was there."
Had a previously-commited investigator drop them because she wasn't willing to put forth the effort to stop smoking -- she'll quit if the urge disappears.
Got smoked out while helping a city-dweller who decided that the way to keep a fire small wasn't to slowly feed it fuel, but rather to keep watering it to cool it down