Email 34: Cats.
Written by Charles Boling - - no comments

This week's service was digging a ditch to drain someone's puddle from their clogged septic system away from their house. Yum!
Friday was District Council. It was different than usual, for two reasons. The first reason was that no one had a key to the church building (the Zone Leaders weren't there). So we held it in President Ross's garden. The second reason was that because I am District Leader, I taught District Council. It was about setting goals and making weekly planning effective.
...
Cats.

Saturday, a ward member took us out to eat at Ming's Buffet. Afterwards, we had to go back home and grab Elder Scott's pills because he accidently ate something with gluten in it, and he forgot to bring his pills.

Cats.

Elder Scott and I have yet to find a common interest between us, besides religion and politics. We keep trying, though.

Cats.
Why did he delimit every paragraph of this week's email with "cats."?
There is no reason for all the mentions of cats. I just put them in there because.
That's so Matthew.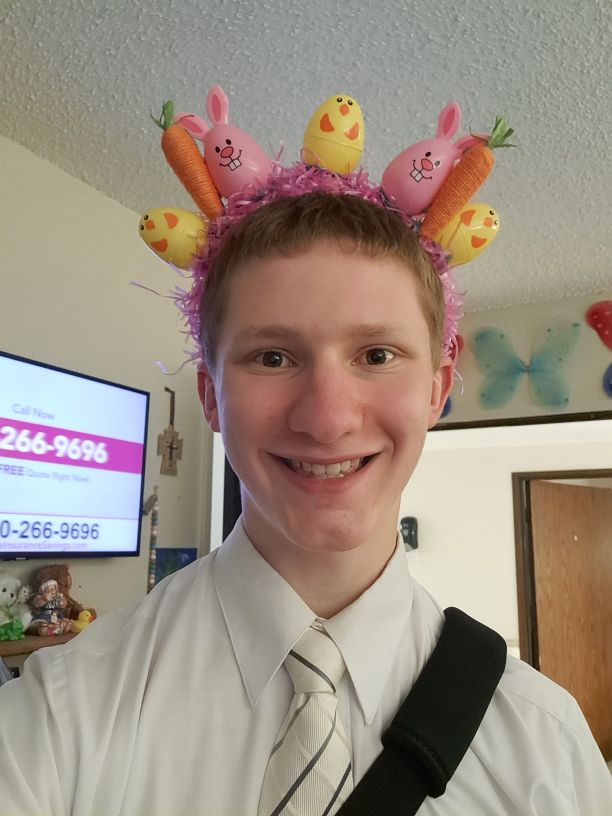 We were visiting a ward member in a nursing home, and she insisted I put this on.