Bye-bye Fransion, hello Frack
Written by Charles Boling - - no comments
There's little to recommend the town of Fred, but the elders there do have one of the nicest homes a missionary could hope for -- or did.
There are no apartments near Fred, so they lived in a nice roomy mobile home. Someone's great aunt needed a place, so on short notice Matthew helped them move from the Mansion: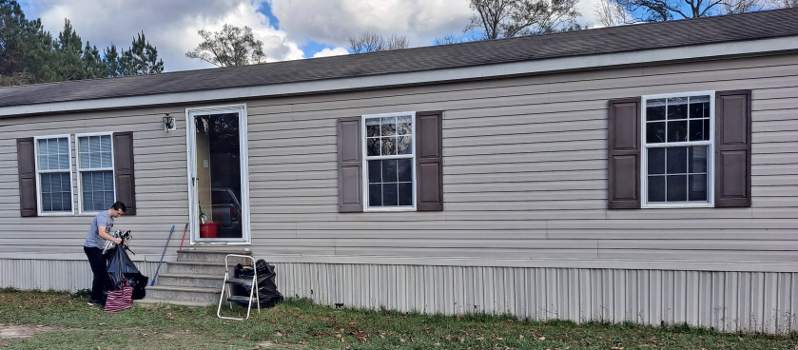 into the shack: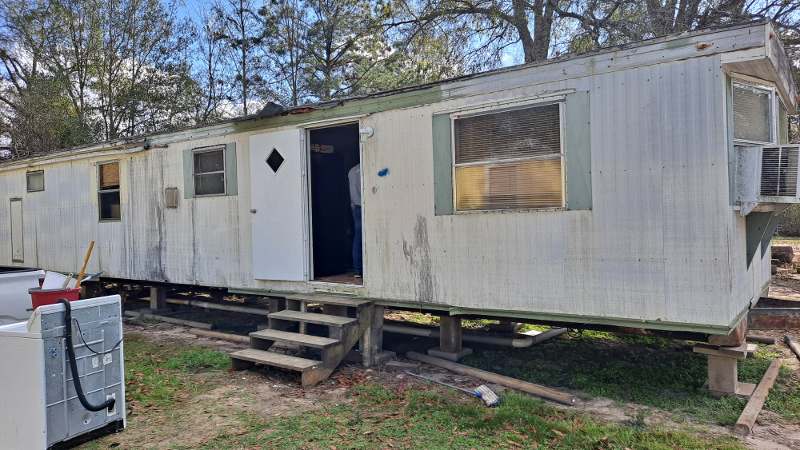 Their new home smells strongly of weed, and it has caught fire at least once.
Trivia:
One interesting thing that I learned this week is of the seven elders in my district, three of us are from Washington!
The weather report:
On Saturday, it rained. It started out as rain similar to a Washington rain. Slow, but steady. It was like that for a while, then it ended. After a break for perhaps an hour, the rain picked up again, this time with more force. The rain kept getting heavier and heavier as the afternoon faded into the evening. In the evening, driving in the rain was 25mph, no road splash, wipers all the way up. Then around 8:00 pm, we were put under a tornado warning. There was rotation spotted on the radar map (I could see what they were talking about), but I don't think the tornado actually touched down. The weather alert said there was small hail (<0.75 inches), but where we were we didn't get any. Overall on Saturday, we got about seven inches of rain. But in a town about 15 minutes away, they only got just over an inch.
and the story behind the weather:
For the new year, President Larkin has instituted a thing called Weekend Warriors, where all the missionaries are outside from 10:30 am to 8:30 pm. There have been a lot of miracles from the missionaries being out and being seen. And the number of new people being taught was much higher this week than it has been in years. And my thought was that Satan knows that Weekend Warriors will play a key role in helping the Lord's work along. On the first weekend of the year, it was cold and windy (remember, windchill in the mid-20s all day). This weekend, it was pouring, and we were put under a tornado warning. That is definitely Satan trying to discourage the missionaries from being out and about.
The missionaries in Matthew's zone were challenged to find a red door to knock on, and take a selfie to share w/ the group. Yes, this was the door that my son chose to knock on and photograph: