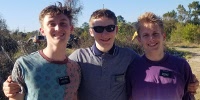 Not surprisingly, neither Matthew nor his new companion are going anywhere this transfer.
(The thumbnail above shows his old companionship in Spring)
Most of this week's conversation was over events back home. An exception:
Here is something interesting that happened this week. I woke up at 1:30 Sunday morning to a really loud buzzing noise. No, I didn't just wake up. I was jolted awake. It was loud for a bit, then quiet for a bit. And repeated that cycle. I had no idea what it was, but whatever it was, I was going to get no sleep for the rest of the night. I figured out that it was coming from somewhere outside. Then I got a bit of inspiration. I remembered that on Friday, our AC hadn't been working. It felt like it was just recirculating the air from indoors. I poked my head outside, and yes, the noise was coming from the direction of the group of several heat pumps. And yes, there was room-temperature air coming out of the vents. So I went over to the thermostat, turned it off, and the noise stoopped. I poked my head outside again, and none of the heat pumps were on, which means that it was certainly our heat pump making that nose. I can't imagine how many other people it woke up and disturbed, especially those people that live on the first floor right next to the heat pumps. I tried it again later, but it sounded normal. Maybe the compressor froze up or something. We talked to the manager and she sould send someone to check our AC.
Matthew's noticed that the more rural the area, generally the nicer the missionary flop. In Fred, TX, they have a pretty nice mobile home to themselves.

3 companionships w/ their Toyota Tacomas in front of the Fred elders' home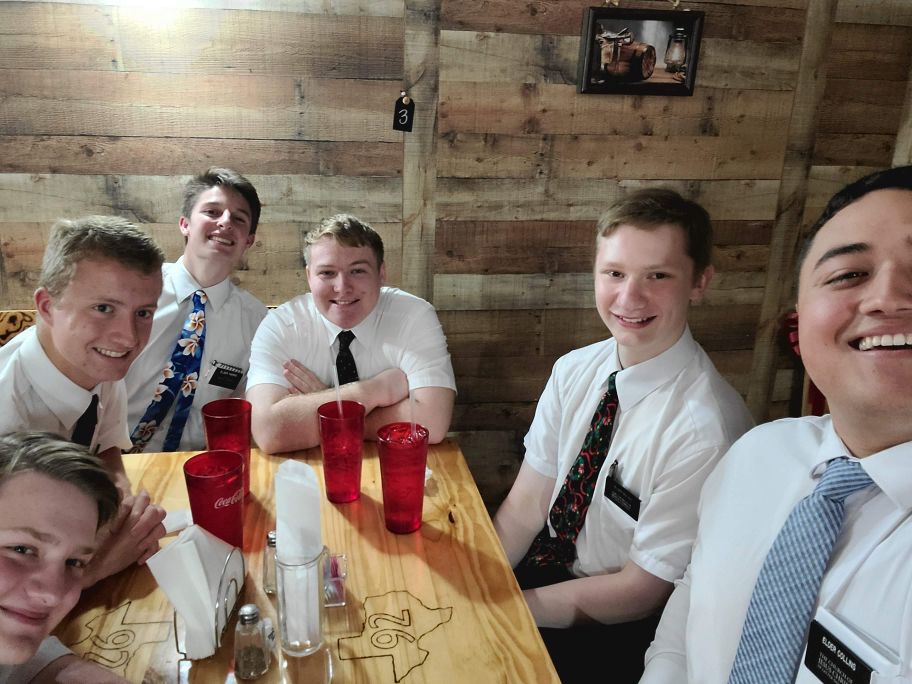 Fred, TX is not a big town, but it does have the "92 Restaurant" just south of it...